Joanne
The best picture you can ever ask for, of our eldest daughter, her smiling. On this occasion on her 40th birthday. She was just opening her presents, one of which was tickets to go and see "lion King" in London, with train travel thrown in.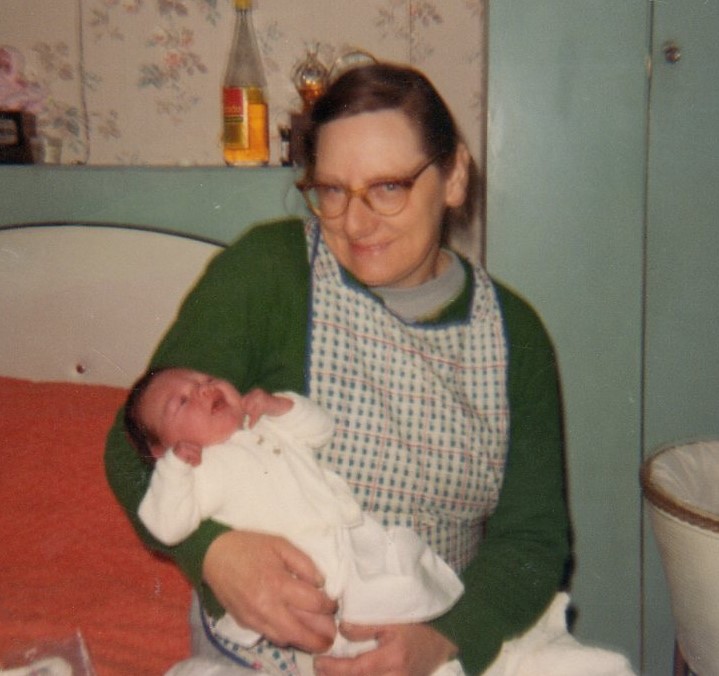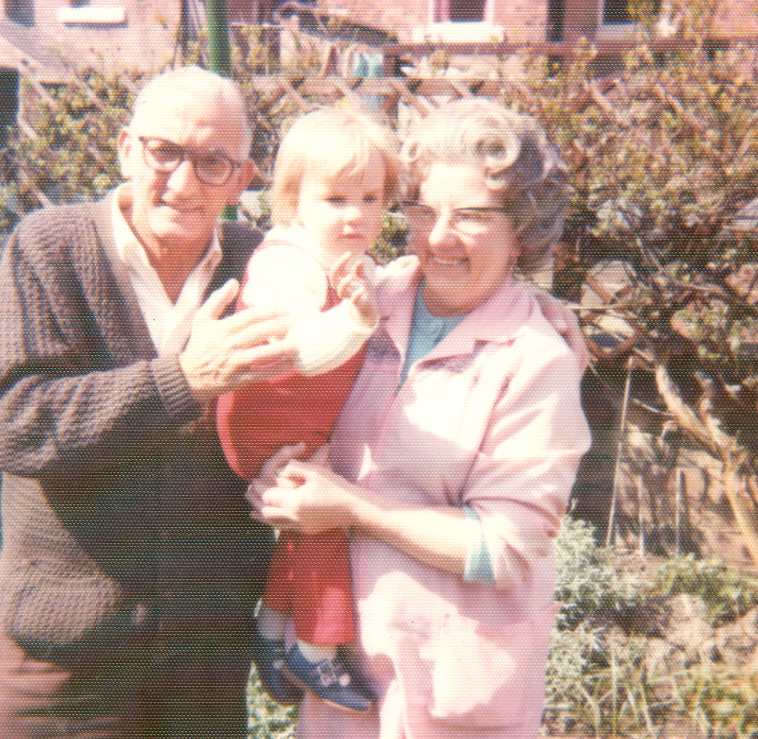 Above: Firstly with Grandma Emerton, when newly born, picture taken in our rented house in Derby, then later in life with Grandma & Grandad T in their garden, again at Derby.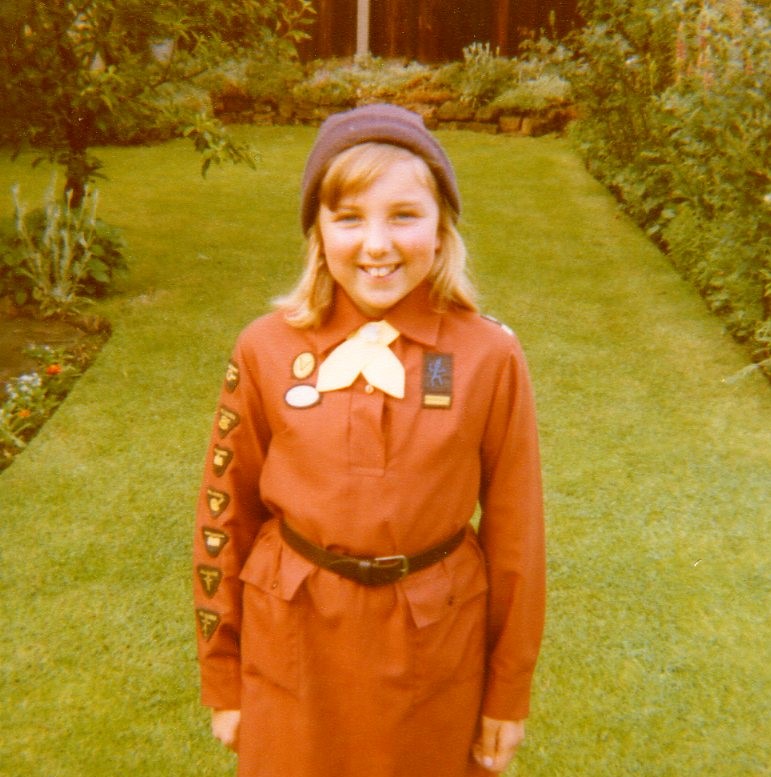 Above: Seen her as a very keen and conscientious Brownie pack member. Who would have guessed that Jo would go on to lead her own Brownie pack?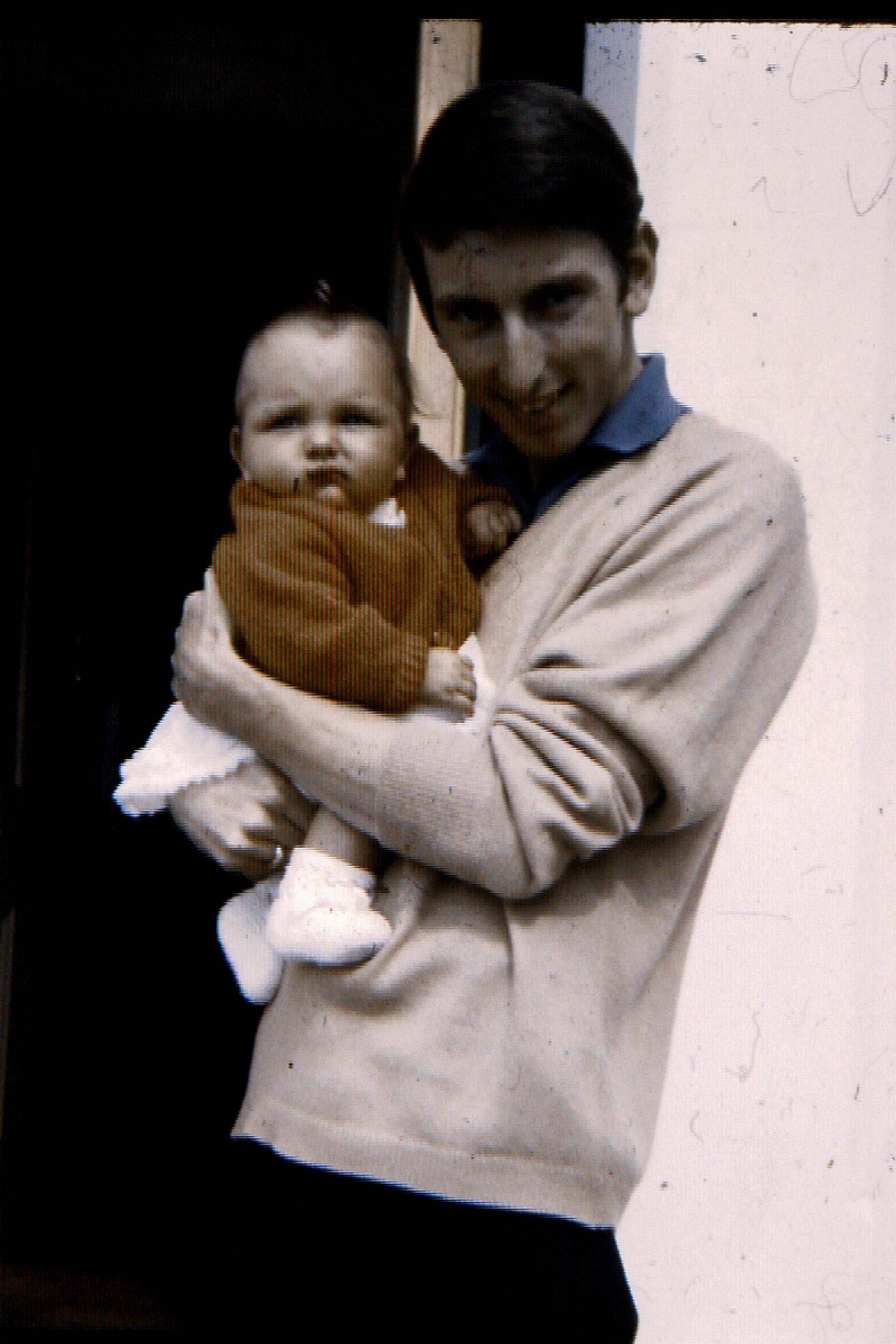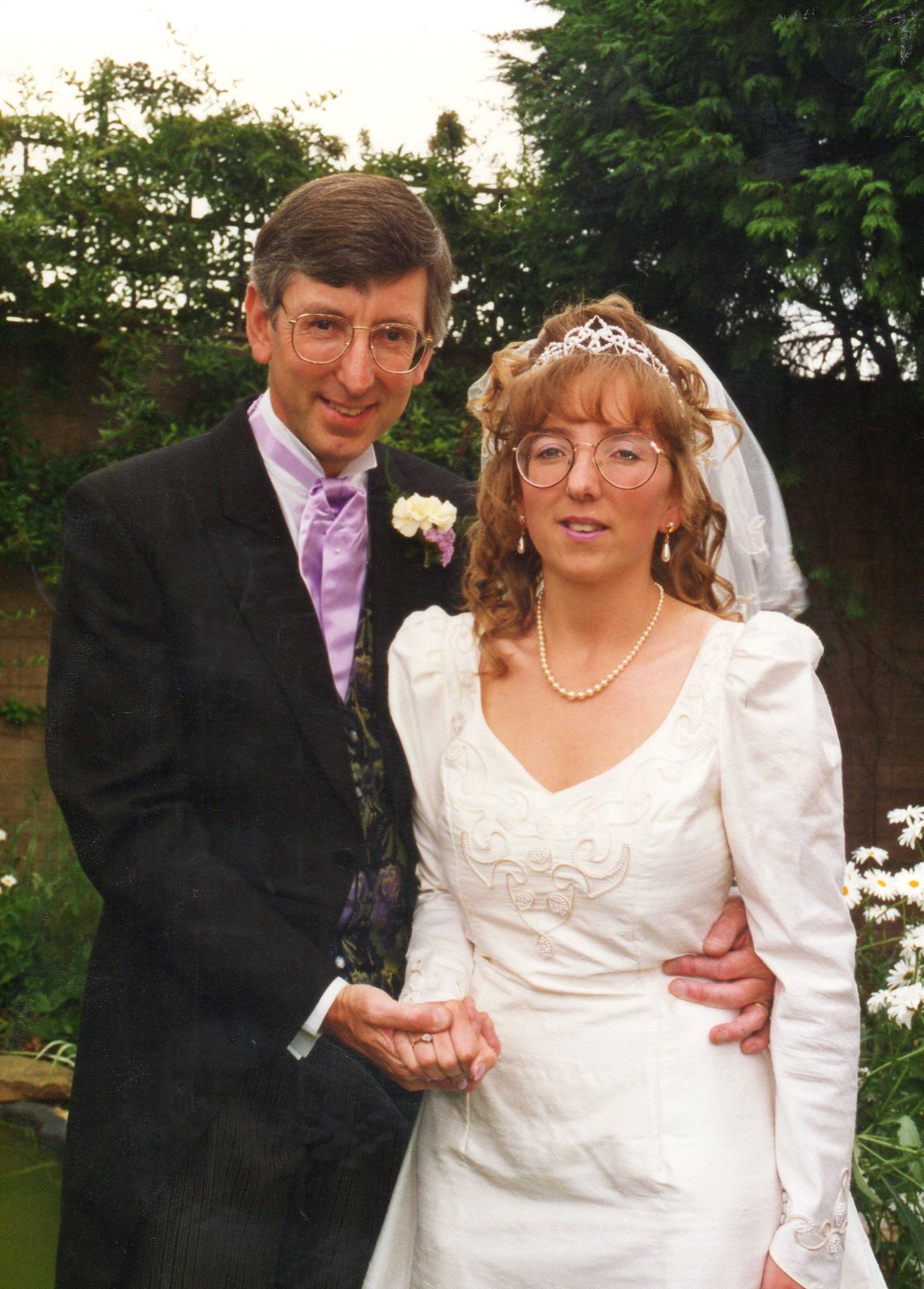 Two lovely memories for me, but sadly not for Jo, which I fully understand. The first on holiday with mum, my parents and close relatives, in Clacton on Sea. The second a proud day for any father when he accompanies his daughter up the aisle. A proud moment, turned sour by the stupid mam she married!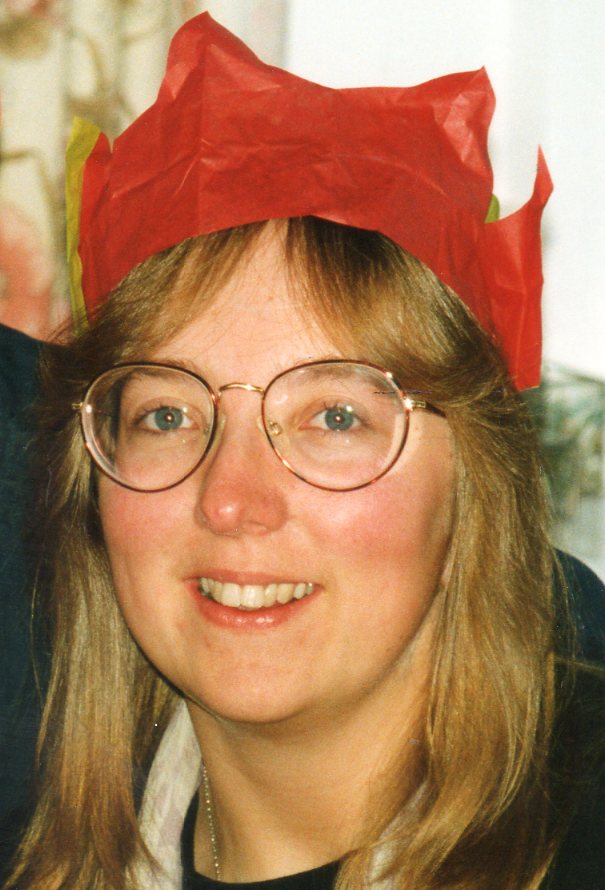 Above:Pictures that so epitomize our daughter.
Above: Jo with her extended family, With Jo2, then with young Rachel and Emma, and finally, poolside at the villa,on their holiday of a lifetime, in Orlando, back in 2005.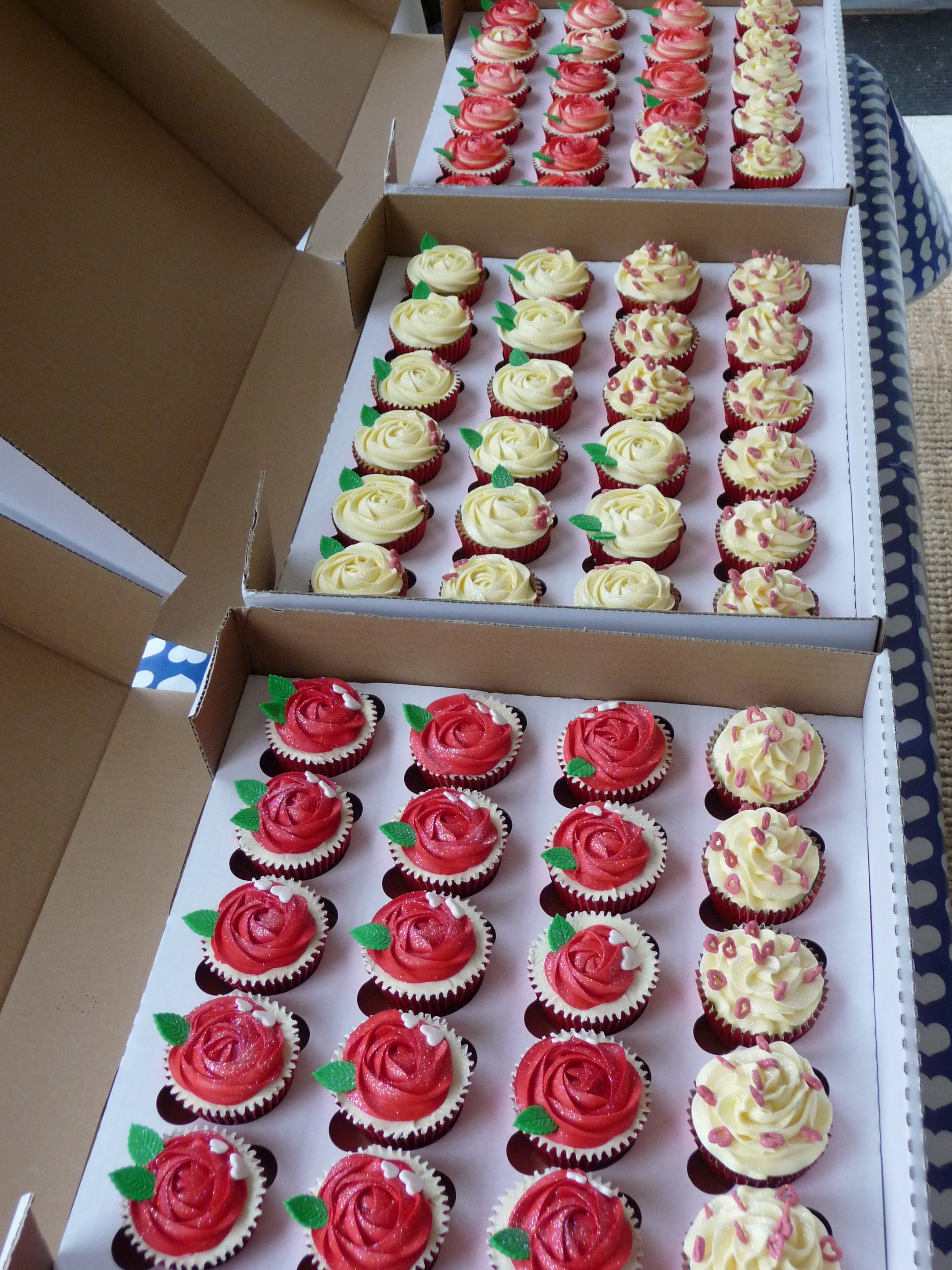 Above: Just one of our daughters amazing talents, which sadly she has had to curtail, the art of cake making and decorating. A talent, which had the circumstances been different, she should have carried on, and from which she could have made a successful career. A statement, to which our many friends, who purchased cakes from her, would wholeheartedly agree.