Friends
It's never easy to make friends, so when you do you should do your best to hang on to them, not literally, of course. Over the years Pam & I have made friends, through a variety of ways, and worked hard to foster these relationships.
Above: a number of our friends, mostly formed through our recent involvement with square dancing, but not all, at Pat & Vics wedding in 2016. Pat & David, who are in the picture, for instance, we have known for a number of years, first meeting, when we were both camping at the Camping and Caravanning Club site in the New Forest. They were there with their family of five, holidaying in a tent, whilst we were in our very first caravan. We sat one day, I think playing a game with the girls, looking out onto the field where we were parked, and looking across at Pat & Davids tent, not staring, just noting the activity in and out of their tent. I dont know who said it first, I think one of the girls, that there were in fact seven children in the tent. We were amazed that the family could cope in such a small area. Little did we know that on the day of this observation Pat & Davids relative was visiting who had two children. How did we get to know them, well on the day they were packing up to go home it decided to rain, so we offered to have the children in the caravan whilst Pat & David got on with dismantling and packing. From this small gesture has grown the friendship that thankfully has prospered over the years.

The following pictures, which start with our trip to Holland & Belguim in 1985, then in 2006, in the Vendee in France, reflect just some of the great times that the four of us have enjoyed and the various places that we have visited together. Numerous locations within the UK, Glasgow, Gateshead, Liverpool, Wales, just to mention a few, with trips abroad to Malta, Portugal, Spain, France, Belguim, Holland, America and most recently in 2017 we've added Italy to the list, showing in the last picture.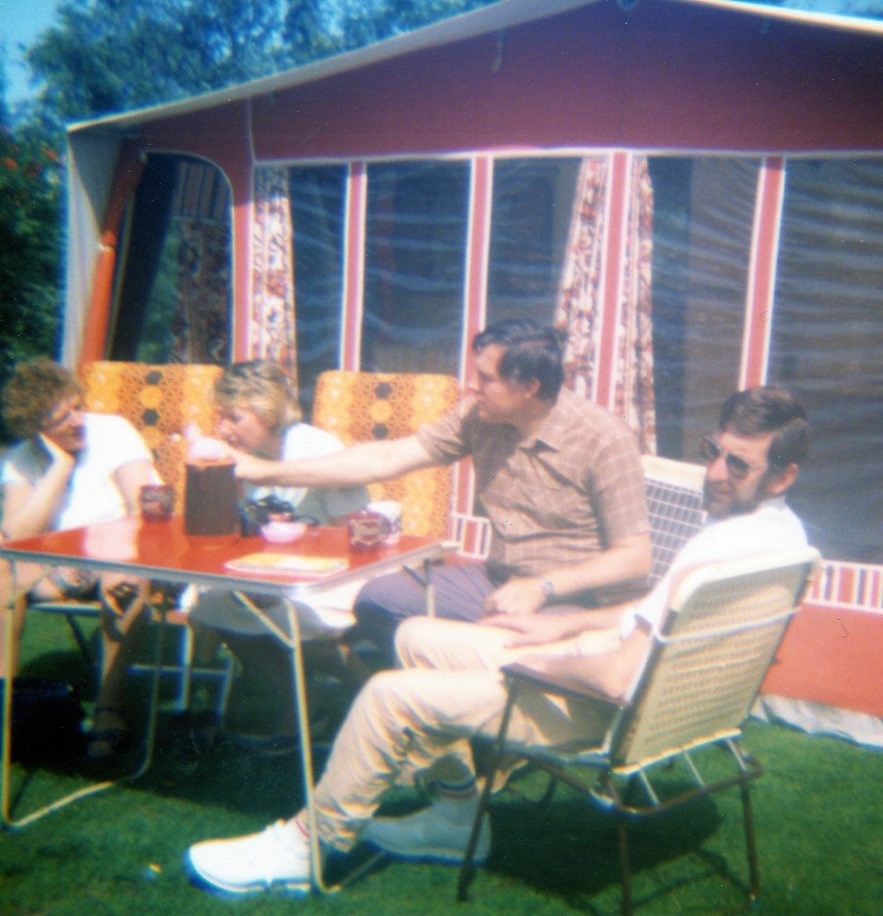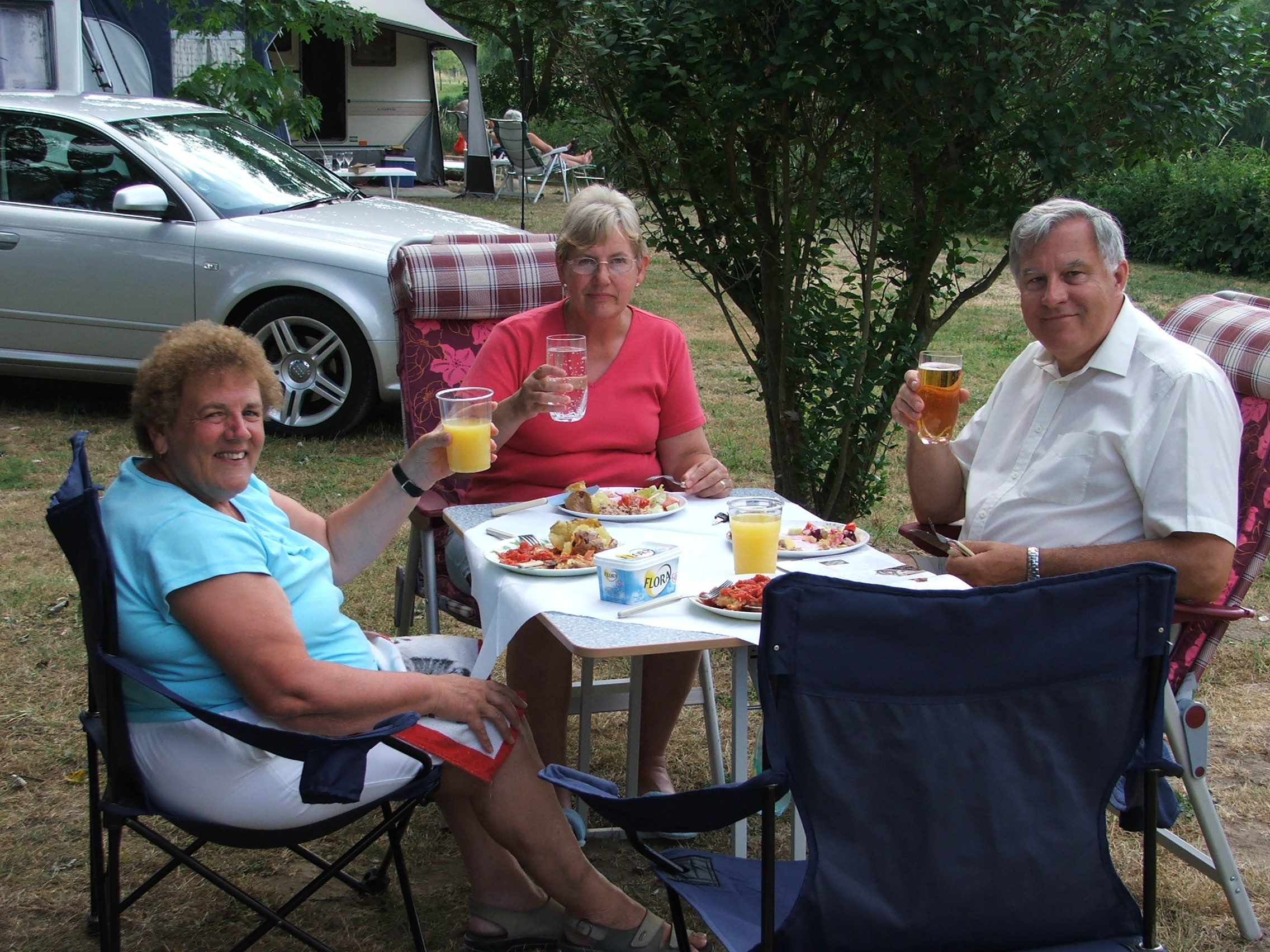 Yes that is me sporting the facial growth.
Above: A picture of Annie & Ted with Pam, sharing a joke, as usual. This was taken at Chateau Usse in the Loire Valley during our holiday in 2015. Annie & Ted,are friends that we have only recently got to know, through square dancing and more recently through the Waggoners Caravan Club, which Annie joined in 2014. On this occasion we had met up at the Waggoner rally at Airvault, in France. Little did we know that prior to travelling to Airvault, we were within about 20 miles of each other, staying on sites on the Vendee. During the rally we happilly struck up together, spending many days out and about, sharing the driving, and visiting numerous Chateau, religious buildings and locations, including the amazing Le Puy de Fuy.