Caravans, Tents and Motorhomes
Caravans, Tents and Motorhomes
This is a list of Caravans, Tents and Motorhomes over the years.
Caravans
Coachman Pastiche (2016)
Our latest adventure with a caravan.
Tents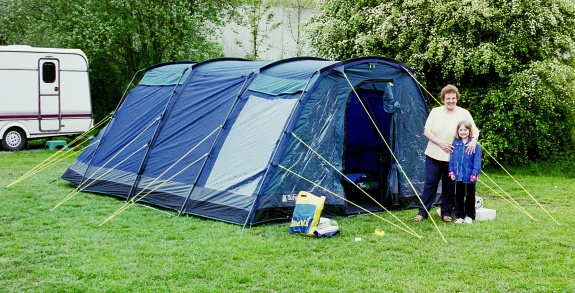 Our last venture in tenting,it was good in small doses. One of our last holidays with this tent ended with it nearly being blown away.
Our interesting venture into Folding Tents, with two Pennine campers, the latter one having toilet and washroom facilities. Both sadly took a while to erect and dismantle when leaving site and in addition were perishingly cold at night, being canvass on top.
Motorhomes
Bessacarr (2013)
Autotrail Apache (2011)
Renault Lunar
Mc'Louis